Absolute Yacht Charters
by Capritime
Capri, Italy is one of the most beautiful islands in the Mediterranean, famed for its stunning coastline and cosmopolitan atmosphere. Savor this island paradise in comfort and style with Absolute Yacht Charters. Our fleet of luxury rental yachts on Capri awaits!
Treat yourself to a private cruise in the Bay of Naples, an elegant excursion around the island of Capri, or a VIP transfer to and from the Amalfi Coast.
Absolute Yacht Charters: luxury yacht rentals for private cruises, transfers, and events. Set sail for paradise!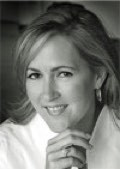 "Our passion is to create an unforgettable, customized experience for clients on board our yachts each time they set sail... Hop aboard!"
Rebecca Brooks,
Founder of Capritime
Yacht Rentals For Day Trips, Transfers, & Cruises
Experience the thrill of skimming across the waves at top speed on board a luxury yacht. Absolute Yacht Charters offers rentals by the day or for longer cruises to explore Capri, the Amalfi Coast, and beyond...
Discover the beauty of the Mediterranean on board a luxury yacht! Sail around the island of Capri or Ischia, explore the pretty lanes of Positano, view the dramatic cliffs of Ravello. Fall in love with this unforgettable corner of the Italian coast in complete comfort and privacy!
Arrive on Capri in comfort and style with an exclusive transfer service. Our drivers will pick you up from your arrival airport, train station, or hotel in Rome or Naples and take you directly to the port where your yacht awaits for a stress-free, seamless crossing to the island.
Experience our exclusive charter and mini-cruise services for one or more days on board a luxury yacht, and explore the stunning Mediterranean coasts of the Bay of Naples, the Amalfi Coast, Sicily, Puglia, Sardinia, or the Côte d'Azur in unsurpassable style and comfort.